The Horse Rescue
Pony Tales Refuge & Rehab, Inc. is a 501(c)(3) nonprofit animal welfare organization dedicated to rescuing horses, ponies, donkeys and mules from abandonment, abuse, neglect and slaughter.
Learn More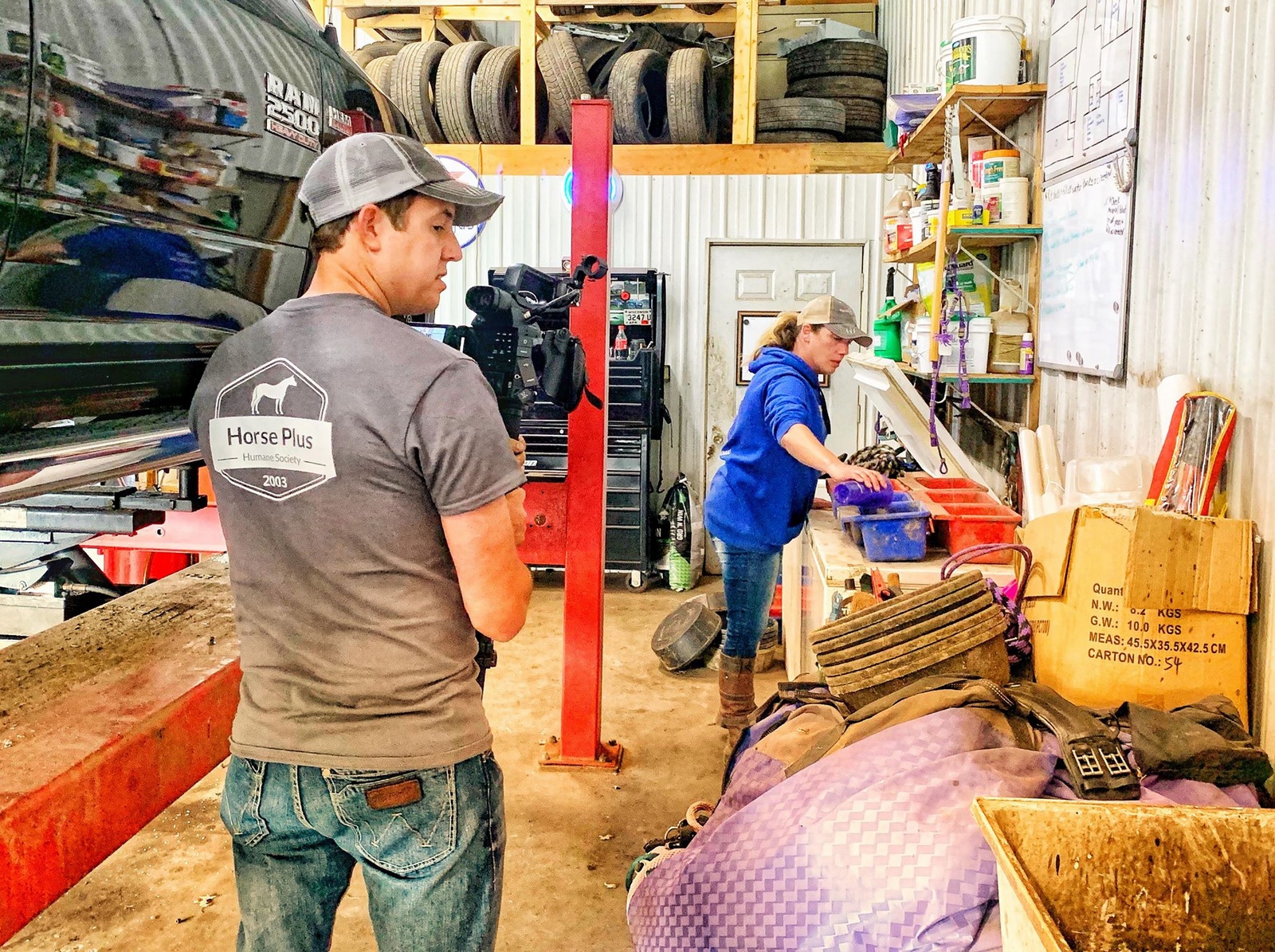 They Won 10K!
Pony Tales Refuge & Rehab, Inc. is the winner of our $10,000 Full Circle of Life Horse Shelter Grant and 6 months of mentoring!
Pony Tales Refuge and Rehab is in dire need of a new barn and mentoring to help their organization grow to save even more horses. This process will be filmed as a reality TV show, Horse Rescue Heroes, that will be airing early 2020! We are very excited that we have this opportunity to help out such a great organization and that you will be able to watch it from the comfort of your own home.
Cars & Horses
Pony Tales Refuge and Rehab has a very unique situation that put them over the top for winning the grant. Their current facility runs simultaneously with an automotive garage and service center, and they literally walk horses through the garage while cars are being worked on! They are in desperate need of a barn so the horses will have separation from the garage.
"This is going to be an awesome reality TV show!"
We are very excited about this exciting reality TV show. There are so many horse rescue heroes who are doing amazing things, but their stories are not being told. Through this reality TV show you will become acquainted with the people who do amazing and selfless things for horses in need.

I am very proud that my organization Horse Plus Humane Society is making all of this possible and provided a $10,000 grant to Pony Tales Refuge and Rehab to help them get a better facility! ~ Tawnee Preisner